ABOUT US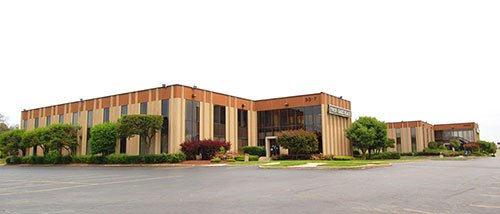 Kramer specializes in dispensing CPAP, APAP, BiPAP and ASV equipment to patients that have any type of sleep-disordered breathing ("sleep apnea"). We sell CPAP Machines, Accessories, Masks, Tubing, Filters, Water Chambers, Headgear, Mask Replacement Parts and Travel CPAP Units. We also rent Travel CPAP Units for the occasional traveler.  We recently added a line of products to improve sleep quality such as Aromatherapy, Night Lighting and Nighttime Audio Products.
Kramer's mission is to assist and support our patients every step of the way.  We take pride in the care we provide to our clients. The CPAP set-up process is specially tailored for each individual patient.  Masks are custom fitted, and thorough instructions are provided on the use of CPAP equipment at the time of delivery and set-up.  Afterwards, we provide follow-up to ensure that equipment is operating correctly, and that our patients are making appropriate progress with their therapy.  If needed, we can schedule an appointment with one of our staff technicians to assist with mask fitting or to provide education and assistance with CPAP therapy.
Please feel free to contact us with any questions at 815-773-9028.
TWO PICKUP LOCATIONS TO OBTAIN SUPPLIES:
KRAMER CPAP SUPPLIES
3077 W Jefferson St #214
Joliet, IL 60435
Phone: (815) 773-9028
Hours:
Monday – 8:30am-5:00pm
Tuesday – 8:30am-5:00pm
Wednesday – CLOSED
Thursday – 8:30am-5:00pm
Friday – 8:30am – 1:00pm
Saturday-Sunday – CLOSED
Tell Us How We Did – Write a Review
SUBURBAN SLEEP MEDICINE
3421 N. Arlington Heights Road
Arlington Heights, IL 60004
Phone: (847) 797-1933
Hours:
Monday – CLOSED
Tuesday – 9:00am – 4:30pm
Wednesday – CLOSED
Thursday – CLOSED
Fridays – 9:00am – 4:30pm
Saturday-Sunday – CLOSED
Tell Us How We Did – Write a Review
Kramer CPAP Supplies offers a SUPPORT CLINIC for CPAP machines and supply problems.
No Appointment Necessary – Walk-ins welcome.